One of my best friends in the Philippines and longtime costumer Willy Baldonado and his wife Teng visited together with members of the Makati Rotary club Bahay Aurora.
We received generous donations and the group of Willy brought some nice foods and gifts for the kids.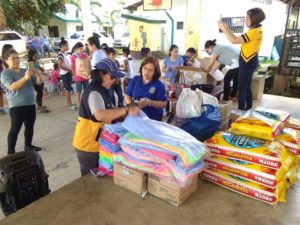 My relation with Willy Baldonado goes back almost 13 years. Willy and his wife Teng are successful business people who started many years ago their company with just a good set of brains and now they run one of the strongest and biggest meat import and meat distribution companies in the Philippines. That is truly quite an achievement. Willy and Teng are caring people, they understand the needs of the poor and we can notice that these kind hearted people pass on their kindness to their children .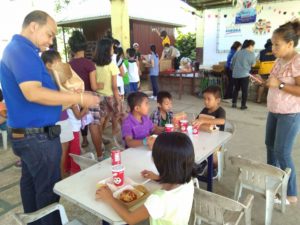 Since the time we met Willy and his wife Teng they are donating on a monthly basis a number of boxes with meat or chicken. That is really such a great help ! Meat is expensive in the Philippines since it is all imported. Actually we cannot really afford to serve our kids meat. Because of them they will eat meat every week. Once a month we pick up the meat in the cold-store and bring it to Bahay Aurora where we have also a freezer to keep the product frozen till it is used.
This relation is very important to me personally and for Bahay Aurora. The donations are coming from a good heart and nothing in return is expected.
I like to express my deepest respect and gratitude for the support we received from Willy and Teng over the past 13 years and we are also very grateful to the members of the Rotary Makati group. Maraming salamat po !