Once again, our good friends from William Hill did it again. They made an amazing project of bringing the kids of bahay aurora to join the kidZania.
What is kidzania?
KidZania is an indoor play city where kids can have fun exploring the adult world! KidZania is one of the fastest growing educational entertainment brands, with 20 facilities all over the world from Mexico to Dubai to Tokyo.
The Concept
KidZania Manila is a safe, unique, and interactive environment where children aged 4-17 can discover, explore, and learn about the adult world – in a kid-sized city built just for them
It's a play city built to scale for children – complete with paved streets, transport system, and a functioning economy. With 8,000 square meters of play space, children can explore their interests and learn life skills through over 70 immersive role playing activities.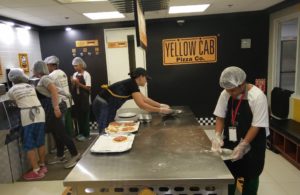 KidZania Manila provides a dynamic way to help kids learn by taking on exciting role-play activities such as pilots, cooks, artists, firefighters, veterinarians, and even broadcasters.
All activities are reality-based, hands-on, and interactive. Kids also get to wear realistic uniforms and use realistic work tools!
It was fun, educational and unforgettable experience for the kids of bahay aurora.
So thank you William Hill for making this possible, Special thanks to Mr. Nico Provido and family and to Ms. Juve.