FIRST IMPRESSION IN BAHAY AURORA
Patricia Marie Llagas-FABKI Social Worker
On my first day here, I was greeted by the staffs of Bahay Aurora, welcomed, offered a cup of coffee, given a brief orientation and complete tour of the facilities before joining my colleagues. There I was given a complete preview of the institution and their values. The first thing I noticed what they lived out their values, even in the onboarding process as opposed to just having a paper hand out and some words on a wall. Additionally, I was able to log in and start work on the first day… and everything worked the e-mail, phone, settings, programs I would need, it was all seamless and efficient.
This institution was not only ready for me to start, they made sure I understood that I was valued, welcomed and a significant part of the organization. I knew my confidence in the company was at a high level and it told me I made the right choice to join this institution.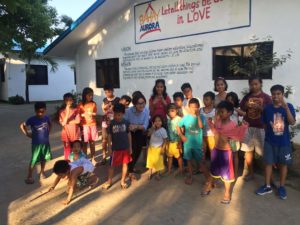 It was certainly worth the move. The results of these first impressions made me not only glad I had made the move to this institution but made me want to hit the ground running and truly work as hard for Bahay Aurora as they had worked to make me feel welcome.
Bahay Aurora gives me a great impression that I am surely will last. Working in this institution for almost a couple of month and it seems to be good working with a systematic organization like this. Where I am working under restrictive policies but no real pressure within. And it really helps me to be more disciplined young professional.
I am pretty sure that Bahay Aurora Foundation will help me to boost my confidence and enhanced my skills in developing my inner capabilities being a young professional. I will work for the institution's goals and targets and in return, I expect to grow professionally in my career path with FABKI.
Thank you FABKI for the new learnings, good company and a great atmosphere to work on!